Happy Father's Day to all the dads! I made this one for my Daddy! We did a quadruple celebration this weekend since we have 3 birthdays in our family this week, my hubby, my mom and my brother too!
Here's Dad's Cake from above and before/after travel...which always seems to cause something to move a bit!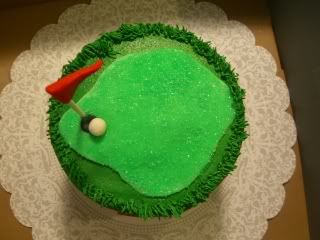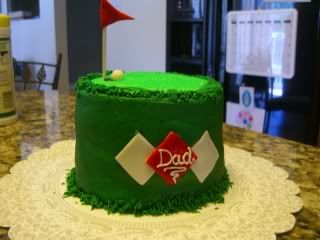 This one was chocolate cake with vanilla and chocolate buttercream/fresh raspberries (dad loves them)!
Here's a good shot of birthday week cake stuff...
All lined up!
Mom's healthy carrot cake/GF/dairy-free/egg-free too!
My brother's topper for his traditional grasshopper cake...I didn't make the cake, just the TB Rays hat and ball topper.
And the cake for my hubby was the Angry birds 6 inch which I froze and thawed for this weekend...see previous posts for closer pics of this cake. I'm not a fan of the thawed cake taste...but I think there are better techniques for freezing. I didn't do it the best way! Next time. Next time I will do it right! :)
Blessings!