These are the cakes I made for the bake sale at our church. I always feel like Wonder Woman and in my mind I think I will make 4 or 5 little cakes. And then I end up frazzled and trying to just be happy with the two I managed to make in my available time. It is a good reminder that I am NOT Wonder Woman and a much needed humbling for my heart and soul.
So I made this cute little chili pepper cake...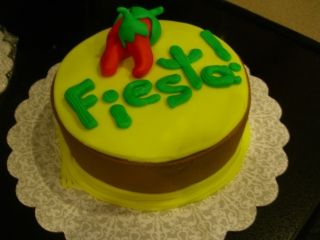 which I struggled to not cut into myself...I really liked it and wanted to keep it, but I knew it was for a good cause so I had to love it and leave it.
Then I made this more traditional buttercream cake with some fun ribbon roses on top. I actually thought it had a bit of Cinco de Mayo flavor in a subtle way...the bottom ruffle almost looks like a traditional skirt and the rosettes have a sort of Mexican feel (like those lovely flowers used in decorations).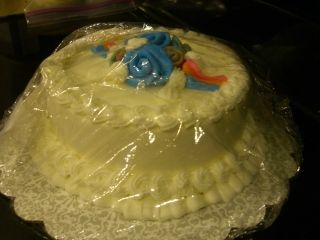 I always enjoy having a reason to decorate a cake! :)
Blessings!