I made this little mini cake for a neighbor who had a baby recently. It was thrown together last minute with what I had lying around, but I'm happy with it.
I used fondant for the quilted blanket and sculpted some white fondant by hand to make the letters for his name.
I used cutters to imprint the fondant and an embosser tool to do the stitching. I like it much better than my last cake! LOL!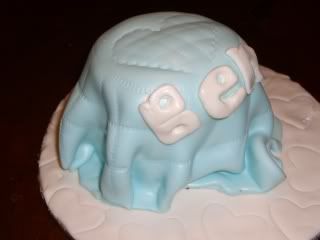 Blessings!